10 Irish Gifts for Her
If you're looking for the perfect Irish gifts ideas for the women that you love, then you can't really go wrong with jewelry. Here, we're going to look at some of the top Irish gifts, including thoughtful Celtic jewelry designs the lady in your life is sure to love. Be it Christmas day, Valentine's day, the day of your anniversary or any other special occasion, we have gift ideas for ladies of all tastes.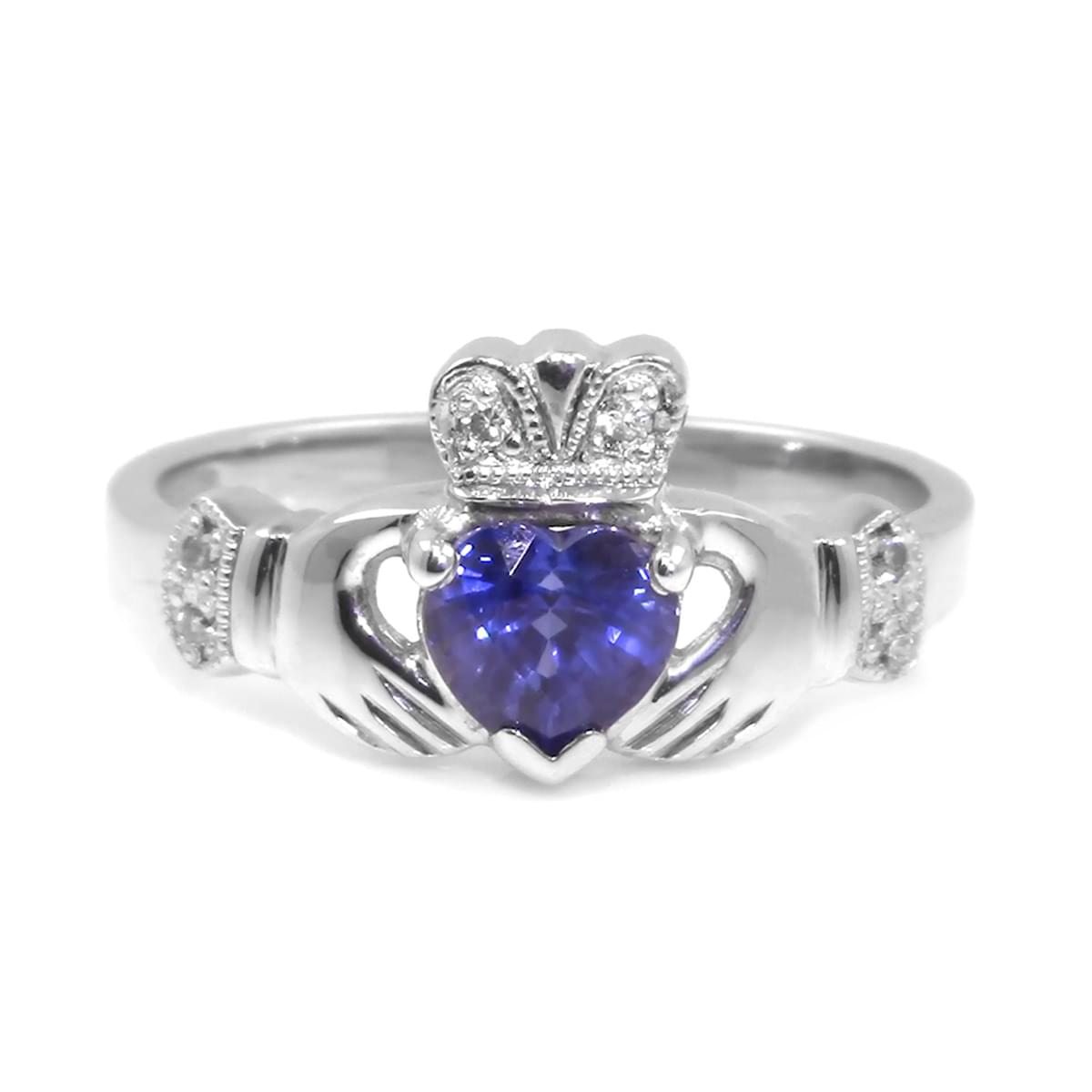 Traditional Claddagh Ring
The Claddagh ring is one of the most famous Gaelic jewelry designs of all and is particularly beloved by ladies of Irish heritage. The design features two hands holding a crowned heart. The heart represents love, the crown represents loyalty and the hands represent friendship. If the person wearing the ring is in a promised relationship or marriage, the ring is even worn differently, with the point of the heart facing the wearer's wrist. Gaelic Claddagh rings are tremendously popular as Irish gifts and come in all kinds of metals.
Trinity Knot Pendant
The trinity knot, also known as a triquetra, is another ancient but enduringly popular design. Celtic knotwork is one of the most recognizable features of Irish jewelry design. Trinity Knots depict bands of metal looping over and under one another in a continuous, triangular shape. Aside from their distinct and beautiful appearance, they are also loved as gifts for their symbolism. Traditionally, they have been thought to represent the Mother, Maiden, and Crone of Irish neo-pagan beliefs, as well as the Father, the Son, and the Holy Spirit of the Trinity in Catholic belief.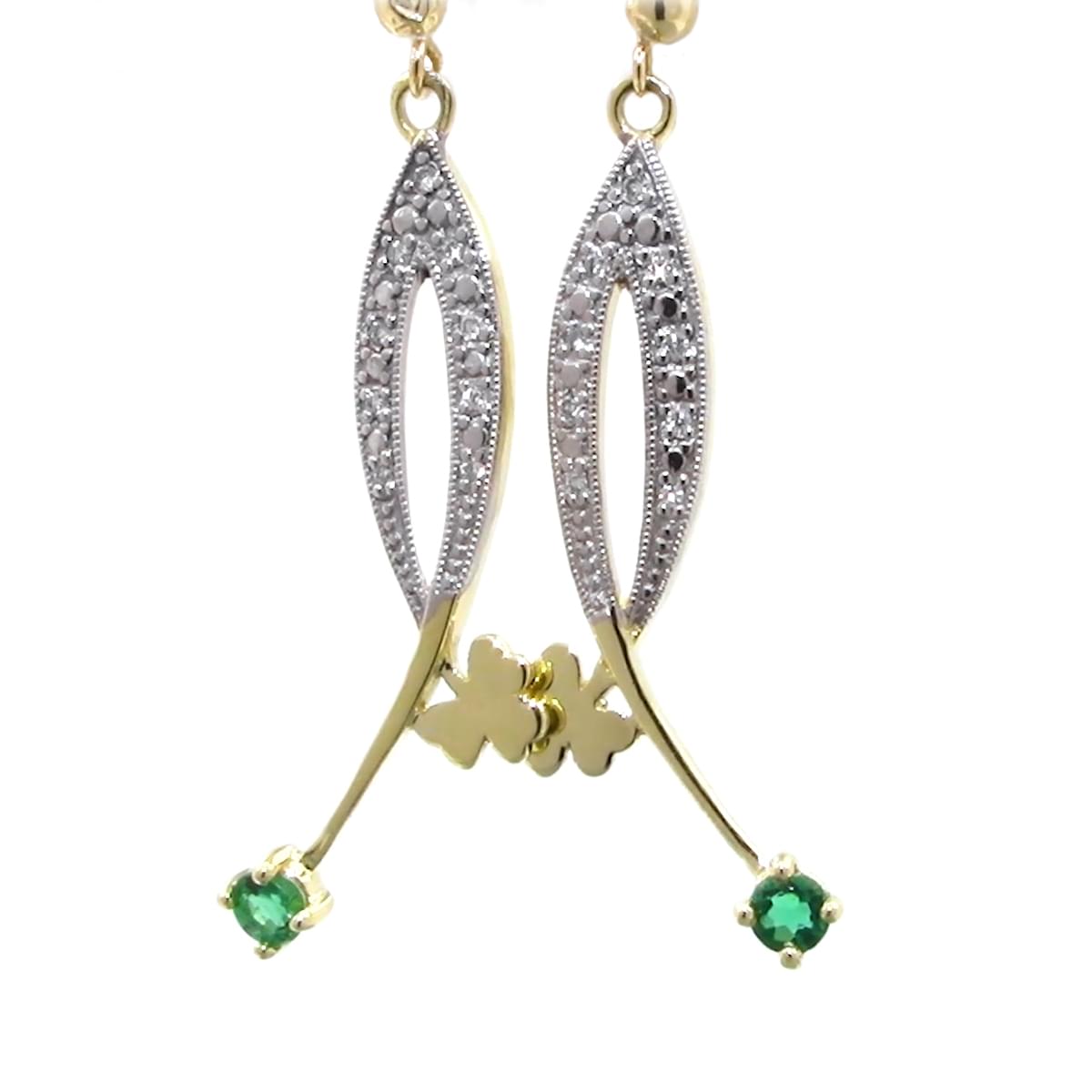 Shamrock Earrings
As well as rings and pendants, we have plenty of earrings to choose from as well. Aside from those depicting knotwork and Claddagh symbols, the shamrock is one of the most recognisable Irish jewellery design features, too. Aside from being forever associated with the "luck of the Irish," and being a gift meant to impart good fortune, the shamrock has a closer connection to the tradition of Irish faith as well. In particular. Saint Patrick was said to have used the shamrock to teach the concept of the Holy Trinity to the people of Ireland.
Celtic Cross Pendant
Celtic crosses are a very popular choice for gifts of necklace pendants. Much of the surviving traditional Celtic designs we know and love in jewelry today has been preserved due to its deep relationship with the faith of the people of Ireland. The Irish Celtic cross in recognizable, in particular, thanks to the way that it features a ring circling between the points of the cross, as well as the unmistakable Gaelic knotwork that features on the surface of the cross. A perfect choice for the woman you love if she is religious or spiritual.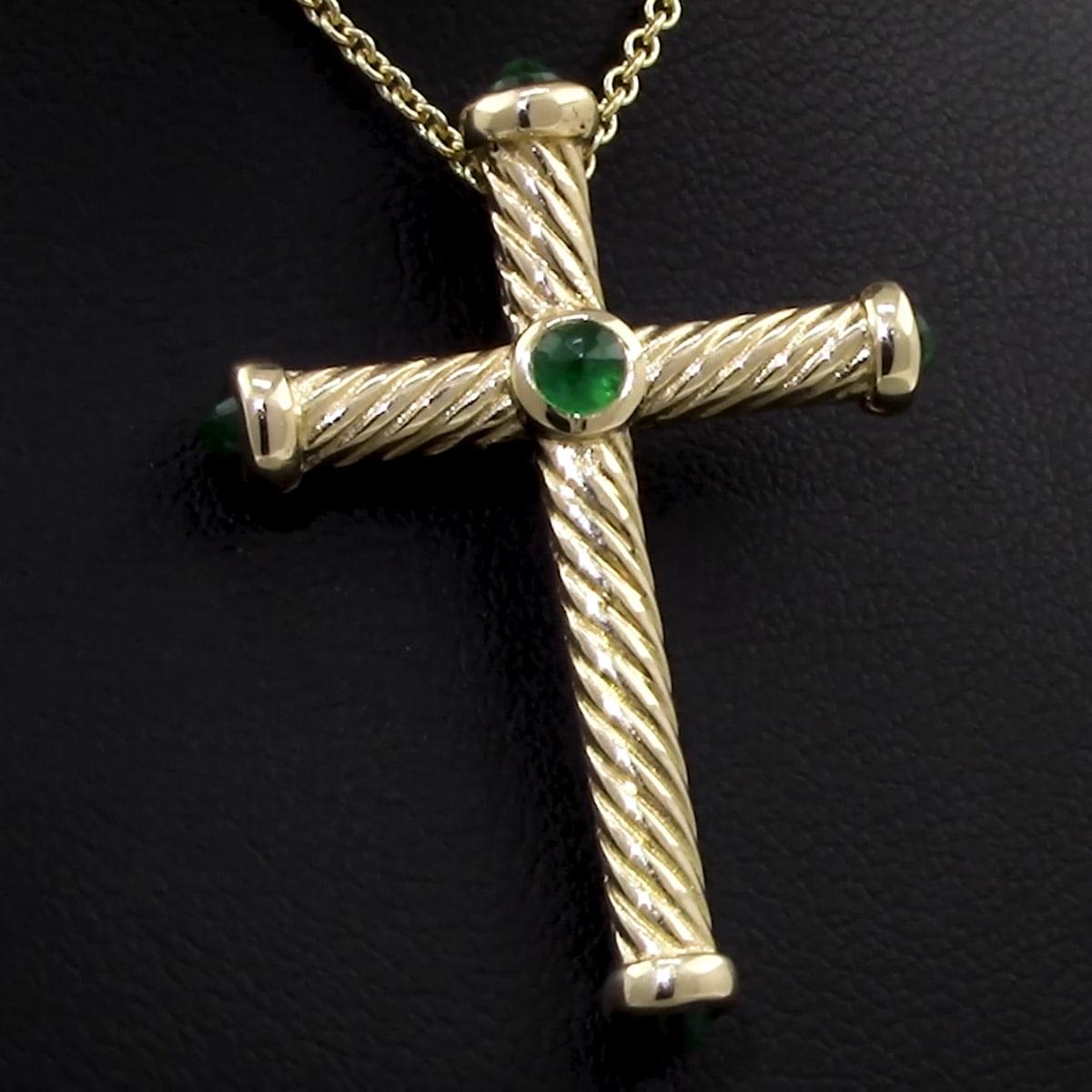 Horseshoe Pendant Necklace
Another popular pendant choice for Irish necklaces is that of the horseshoe. Much like the shamrock, the horseshoe has developed a worldwide reputation for being a symbol of good luck, a symbolism that began with Ireland. Being a blacksmith was considered a lucky trade in Ireland, largely due to the notion that iron was a metal that could scare off evil spirits. Lucky sevens also share this origin, as seven nails would be used to nail a horseshoe to a wall or door. These Irish gifts don't require as many nails, thankfully.
Trinity Knot Brooch
The Celtic Trinity Knot is not only a popular choice of gifts for necklace pendants, either. Brooches are a fantastic gift that can add a touch of one's own personality or fashion to any outfit. As such, if the lady in your life loves to accessorize and wants to show off her love of Irish culture or her heritage, then the Trinity Knot is one of the most recognisable symbols for doing just that. We have trinity knot brooches that use all manner of gemstones and metals available on the store.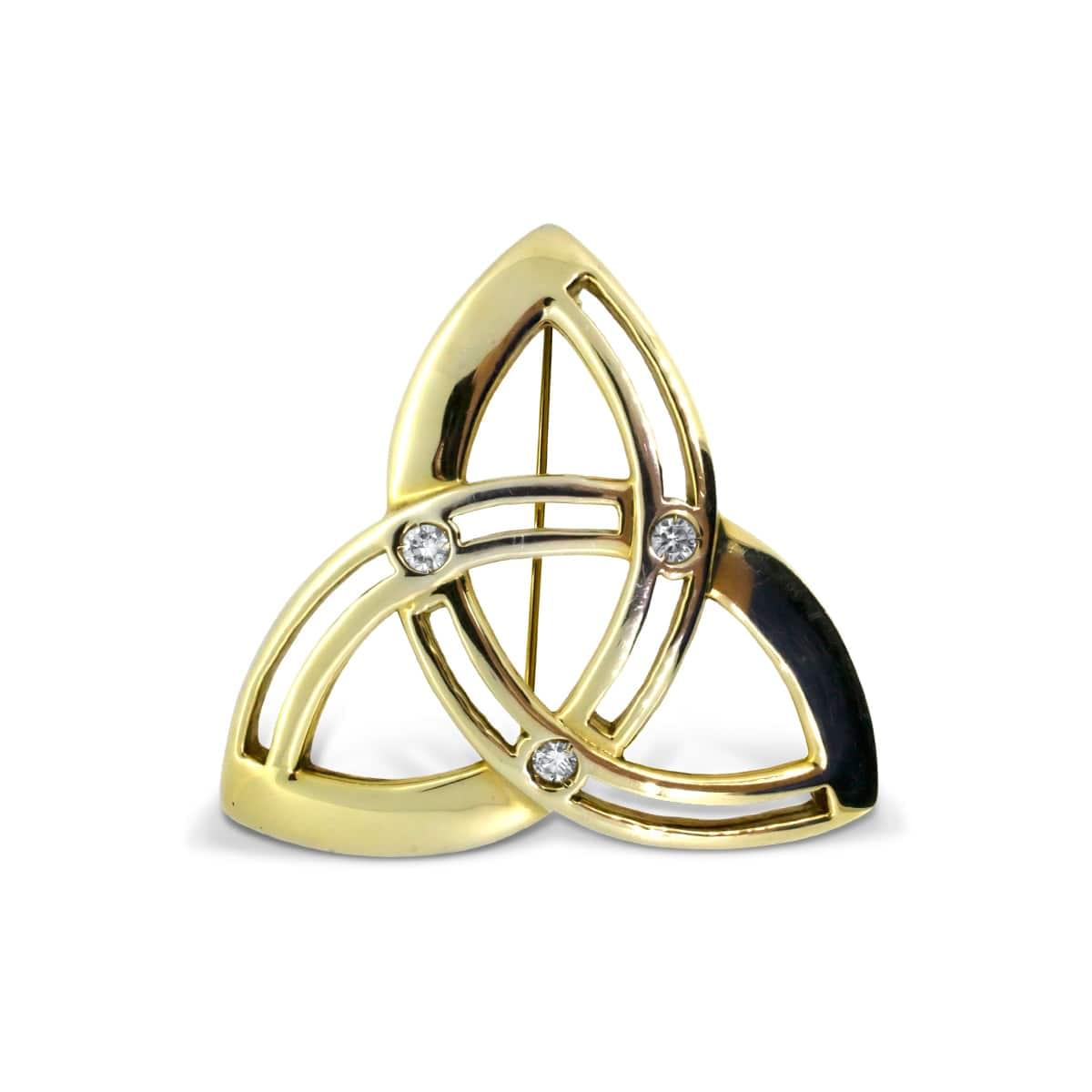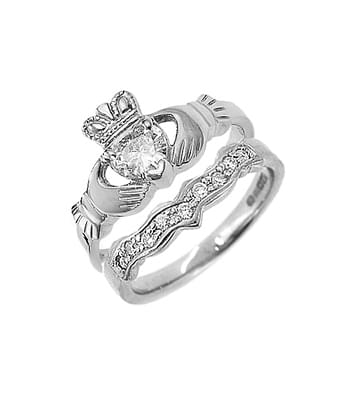 Claddagh Engagement Ring Set
What kind of gift has more meaning than the promise of engagement? This is the occasion where the Claddagh is perhaps the most fitting Irish symbol of all, as it specifically represents promised love. To that end, a Claddagh engagement ring also features a matching ring for the one making the proposal. That way, you can have a matching set of jewellery to symbolise the reciprocal nature of your love. Perfect for those who find Irish design to be particularly romantic.
Tara Brooch
The Tara Brooch is a very particular Celtic design, emulating the beautiful design of a 7th-century brooch that was found on a beach in Bettystown. While the Brooch is named for the Hill of Tara, also known as where the High Kings of Ireland would rule from, it has no real connection to that location or to Irish royalty. However, the distinct and beautiful brooch has captured the imagination ever since its first discovery and has been the inspiration for countless pieces of jewelry given as gifts from Ireland ever since.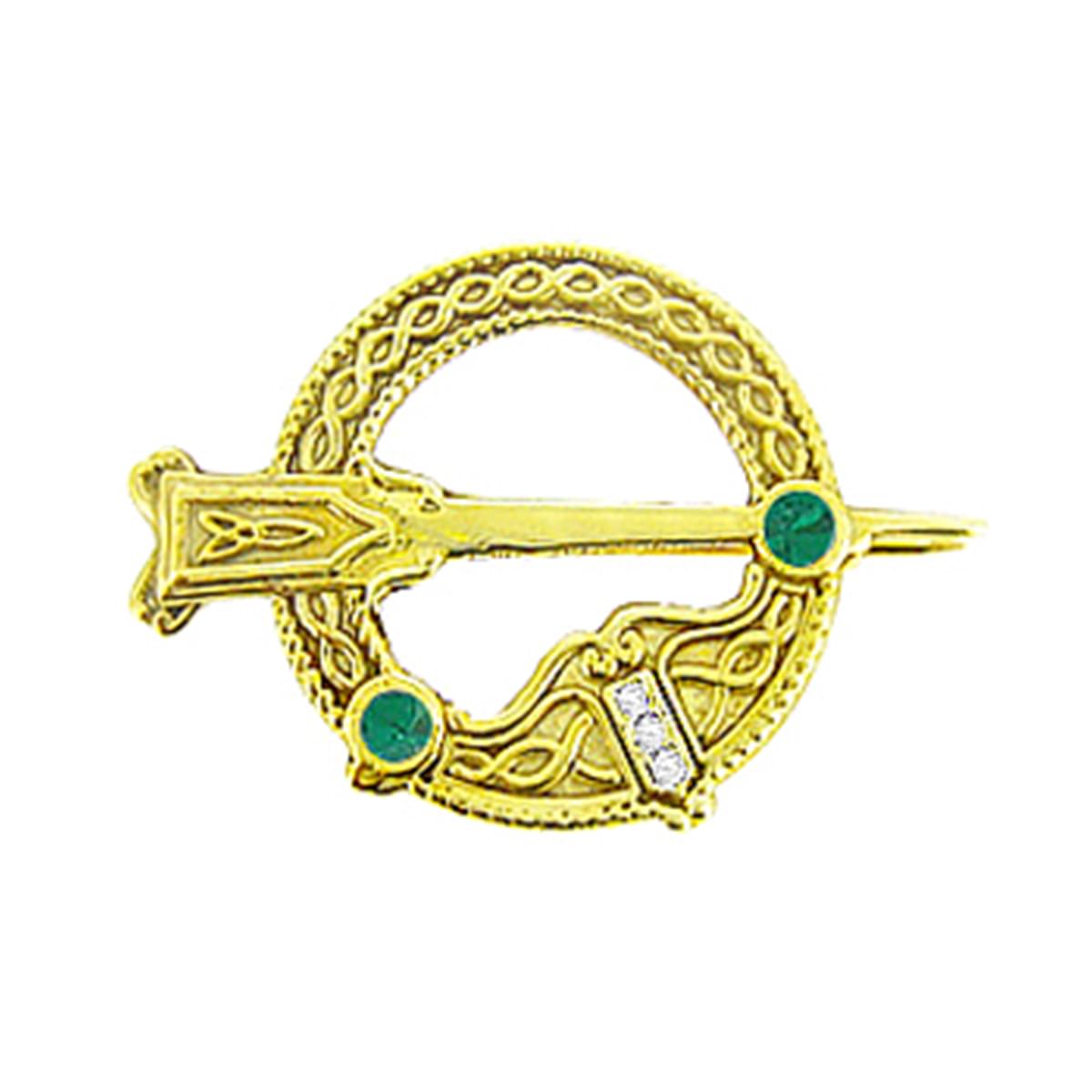 Claddagh & Trinity Knot Brooch
There's nothing wrong with combining different aspects of what makes Irish jewellery stand out so much, either. These handmade brooches can help liven up any outfit and help the women we love to display their personality and love of Gaelic aesthetics with ease. To many people, combining the Claddagh with the Trinity Knot represents a love that also incorporates a deep spiritual bond, such as a shared faith between the two that wear it. However, it is just as often worn to simply show a love of Gaelic design.
Celtic Knot Ring
While often confused for the Trinity Knot, the Celtic Knot is actually a term used to describe a different design. Irish Celtic knotwork incorporates several different designs, but the traditional Celtic Knot ring is one that includes a long looping band that features different strands looping over an under one another to form an intricate and beautiful ring. Because they have no start or end, they are thought to represent eternity, so they are often used as a symbol of enduring love, loyalty, friendship, or faith.