---

If you were to ask the question...What is Ireland's most popular Irish song?
Or better still, What Irish song has been sung by most people?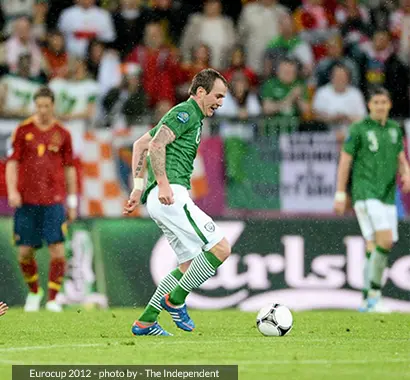 Well, I suppose you would get a variety of different responses.
Ireland's National Anthem 'Amhrán na bhFiann' would be one.
Maybe it would be 'One Day at a Time,' a monster hit for the singer Gloria in the '70s, which holds the record for spending the longest time in the charts than any other single.
Or, How about 'The Fields of Athenry'? Of course, there are as many opinions as there are answers, but here is my case ….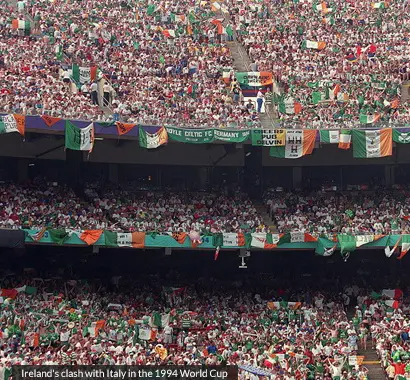 At the 2012 European Soccer Championships, 20,000 Irish fans sang that great song with gusto at the Gdansk Stadium in Poland. Sadly it didn't help; the result: Spain beat us 4 -0!
What about Ireland's clash with Italy in the 1994 World Cup, where famously 40,000 Irish fans turned up at the Giants Stadium in New Jersey. And, yes, you guessed it, all singing the Fields of Athenry.
That's not to mention the countless times some 'bucko' in an Irish bar anywhere in the world starts singing a few lines of the song. Next thing you know, everyone is joining in …to add to the argument, it is an ever-ready favorite at many events and has a powerful back story.
The song itself was written by a Dublin man Pete St. John in 1979. In 1984, this simple ballad became a big hit for another Dublin man Paddy Reilly and the rest, as they say, is history.
Contrary to popular belief, the song is not based on actual events. There was no poor unfortunate Michael from Athenry charged with stealing corn from a tyrannical Trevelyan and thrown into Prison. However, there was a civil servant named Charles Trevelyan during the Irish famine. Many believed that Charles's food policies led to more hardship and death than was necessary.
As for Michael, the composer Pete St John reportedly heard a story about a man from Athenry who was sent to Australia for stealing.
But the sentiment is real ..very real, and that is the key to unlocking the songs' enduring popularity.

The mass emigration of the Irish people to the four corners of the globe in the 1840s is well documented. The great famine of that time made it impossible for many to provide for themselves. It is estimated that over 100 000 Irish left the North West of Ireland and, in particular, Donegal and headed for Scotland, many settling in the City of Glasgow.
Fast forward to the 1980s and 1990s. Packie Bonner was arguably one of Ireland's greatest goalkeepers, earning 80 caps for his country. He was born in Donegal but spent his whole career playing for the club Glasgow Celtic in Scotland.
In 1994, Packie Bonner was holding his Testimonial and invited Pete St John to the event. Celtic Park is the home ground of Glasgow Celtic and has a capacity of 60 000. The Stadium was full that day.
St John spoke to that crowd about his song and what had inspired him to write it. And when he started to sing and everyone began to join in ….well something special happened.
Someone, somewhere in the world, is probably singing the 'Fields' right now. And I know that I'd join in.
Low lie the Fields …
---
---
Keep in Touch With Us
Need any help to find the best Irish and Celtic Jewelry for you?
Please talk to us today. You can email us any time or give us a call.
Follow us on Facebook and Instagram, to keep you posted. Join our Email list for early offers and special features.