About Us

Authentic, Handcrafted Irish and Celtic Jewelry
Welcome to our website, or as we say in Ireland:
'Céad míle fáilte'!
We are a diverse and authentically Irish online retailer specializing in handcrafted, high-quality Irish and Celtic Jewelry. Based in Dublin, Ireland, we are a family-run business with a passion for unique, handmade jewelry steeped in Celtic culture and tradition. We are very proud to be a part of Ireland's rich Celtic heritage.
Finest Collection of Gold and Silver Jewelry from Ireland
We offer a stunning array of handmade Irish and Celtic rings, pendants, earrings, bracelets, and more. Our jewelry is available in sterling silver, white gold, and yellow gold. Many of our pieces are adorned with dazzling diamonds and glistening gemstones of the finest quality.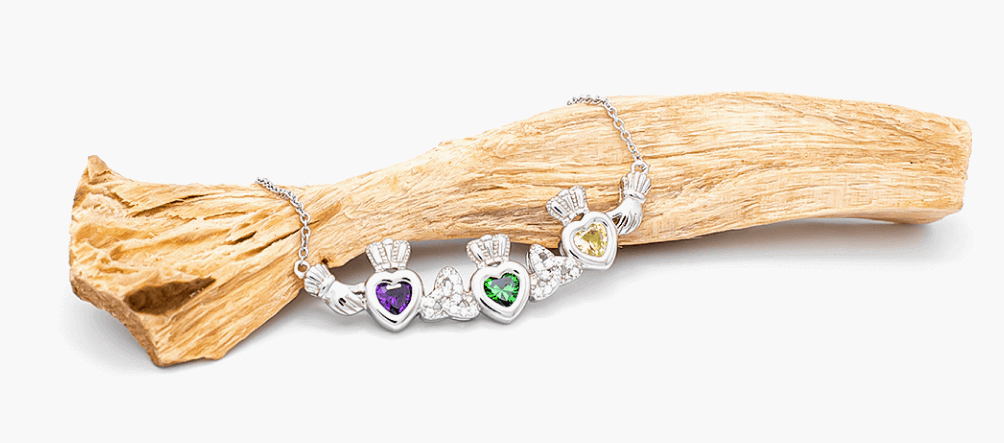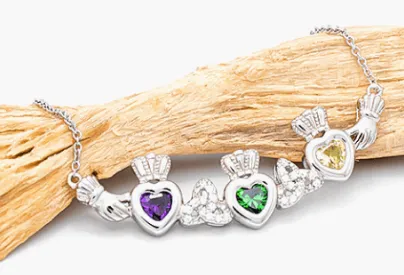 Hallmarked for Authenticity and Quality
All our jewelry is handcrafted in Ireland and hallmarked at the Assay Office in Dublin Castle. This hallmark guarantees the quality and authenticity of each piece of jewelry. We take great pride in our work, with all our products created with care by our talented jewelers. We offer FREE SHIPPING on orders over $160.
Unique Collection of Irish Jewelry Inspired by Celtic Culture and Tradition
We hope you find something unique and beautiful from the heart of Ireland on our website. Browse through our full range of jewelry online, and follow us on Instagram. Read through our blogs and jewelry guides to learn more about the culture and history of this stunning style of jewelry from Ireland.
Thank you for visiting our website, or to translate into Irish:
'Go raimh maith agat'!
Testimonials
What they say about us
"Great website. Was looking for something different than a standard Claddagh ring and they have some really unique designs. Thrilled with my purchase!"

Lindsy O'Rilley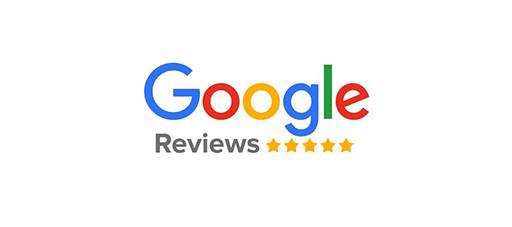 Thank you David and Team for the art works. They hold a special space in my heart. Your beautiful designs, the quality of your stones and your professionalism keeping making me come back to you. Looking forward to the next piece.

Myself and my husband got our wedding bands from David!! Fantastic service and attention to detail. The pieces are just stunning. We will be back.

we have been dealing with David for a while now and are very happy with the quality and craftsmanship of his Irish Jewelry. he is always very pleasant and helpful to deal with. we wish him the very best with this new website.

Great service provided by David and team. Nice selection of high quality jewellery.

Amazing. I'm very satisfied with the ring. Thanks again.

I would definitely recommend.
Had a fabulous experience with David for my engagement and wedding rings, superb advice, sourcing and making rings I'll cherish forever. David and the team are amazing at their craft!

Myself and my husband got our wedding bands from David. The attention to detail from both David and Tsegi was amazing, making sure the fit was just right, the pieces are stunning! We will be back!!! Thank you!!