---

Celtic Jewelry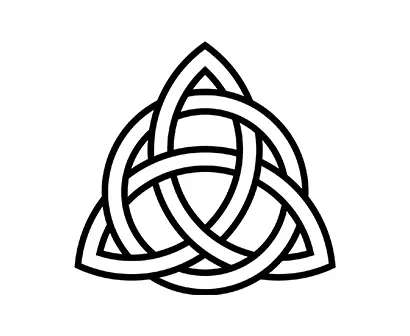 Celtic Jewelry is a term that refers to a style of jewelry which is steeped in history. Celtic pieces showcase traditional designs and styles, which have become synonymous with Ireland. Some of the most recognizable and eye-catching shapes and patterns can be traced right back to the earliest Celtic craftsmen of the 4th century. Jewelry from this period was often spirals and geometric designs, which is what has now proudly become Celtic wear. Over the years, Jewelers have taken inspiration from early images and artifacts, and nowadays, many people wear traditional Celtic jewelry, including pendants and earrings.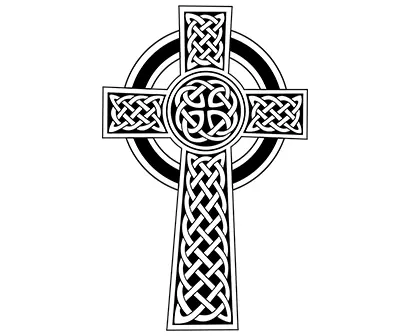 Some of the most common pieces of Jewelry that come to mind when thinking of Celtic Jewelry are Celtic cross pendants, Trinity knots earrings, and the famous Tara brooch originating in Ireland. Both men and women have enjoyed Celtic jewelry for many years. Celtic style jewelry is distinctive, and it is easily recognized. There are several key features, shapes and patterns that set these designs apart from others. Here are some of the most well-known elements:
The Celtic Knot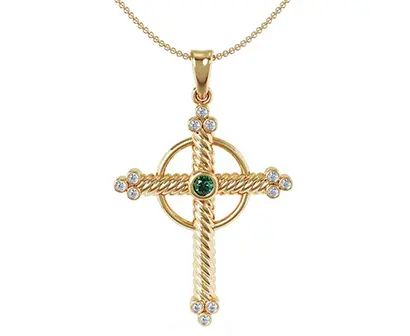 The Celtic Knot is one of the most iconic symbols of Celtic jewelry. Knotwork was mastered by early artisans and it became a feature of handcrafted jewels. Perhaps the most famous Celtic Knot is the Trinity Knot. Also known as the triquetra, the Trinity Knot was originally the symbol of the Goddess Odin. Later, when Christianity was more commonplace, the knot was associated with the Holy Trinity - The Father, The Son, and The Holy Spirit. The number three is important in Celtic culture, and it signifies earth, sea and sky and mind, body and spirit. It also represents life, death and rebirth. The famous trinity knot is seen all over the world and is truly a beautiful statement piece for women's fashion.
The Celtic Cross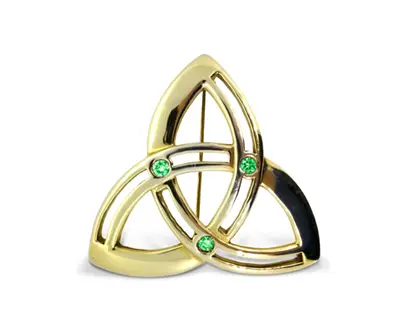 Celtic crosses are thought to have pagan origins, but they are also a symbol of Christianity for many people in Ireland. The celtic cross is unlike others because it boasts a ring that surrounds the four points. Some people say this represents the sun, while others suggest it is a halo. Crosses are often worn on a pendant, with Celtic pendants a popular choice of gift for a close friend or loved one. There is a vast range of styles available, including gold pendants with emerald and ruby stones. These stunning emerald and ruby Cross Pendants are something that we proudly offer. Crosses can also be found on earrings, brooches and Celtic rings. The Celtic cross is very popular today and a statement piece in Ireland, undoubtedly!
Where to buy Celtic jewelry in Ireland

Celtic jewelers have long been inspired by early Celtic designs, and today, it is possible to find a treasure trove of traditional style pieces. At Irish Jewelry Craft, we have a fabulous selection of designs. Our range of Celtic designs not only look beautiful, but are also symbolic of the ancient celtic styles and charms. The famous knotwork of all these exquisite designs is cherished by many. Our range of celtic jewelry is just dazzling and we offer both yellow gold and white gold.
If you are looking to start a collection of celtic jewelry, whether that's earrings, a brooch, a pendant or a celtic ring, then you are sure to find what you are looking for at Irish Jewelry Craft. Why not browse our selection today? If you have any questions, we would love to hear from you.
Who Wears Celtic Jewelry?

Some people use celtic jewelry to celebrate their heritage and their roots, while others just love the look of the intricate celtic designs. Adding a piece of celtic jewelry to your outfit is an excellent way to make it unique and to show off your personal style. Lots of people who wear traditional jewelry are very proud of their culture and background. The range of styles available to buy also means that you can choose from statement pieces, as well as everyday items.
At Irish Jewelry Craft, our range of styles of celtic jewelry celebrate ancient beliefs and traditions, as well as adding a modern twist.
---
---
Keep in Touch With Us
Need any help to find the best Irish and Celtic Jewelry for you?
Please talk to us today. You can email us any time or give us a call.
Follow us on Facebook and Instagram, to keep you posted. Join our Email list for early offers and special features.