Who gives a Claddagh Ring?
While a ring is often given by one romantic partner to another, a Claddagh ring isn't solely reserved for a boyfriend, girlfriend, husband or wife. This Irish ring can be given as an expression of love from family members and friends too. Anyone wishing to express the meaning of love and friendship inherent in an Irish Claddagh design can gift this ring. The Claddagh ring, or fáinne Chladaigh (in Irish), can be worn by both ladies and gents. A Claddagh ring is something that means a lot to the person who receives it.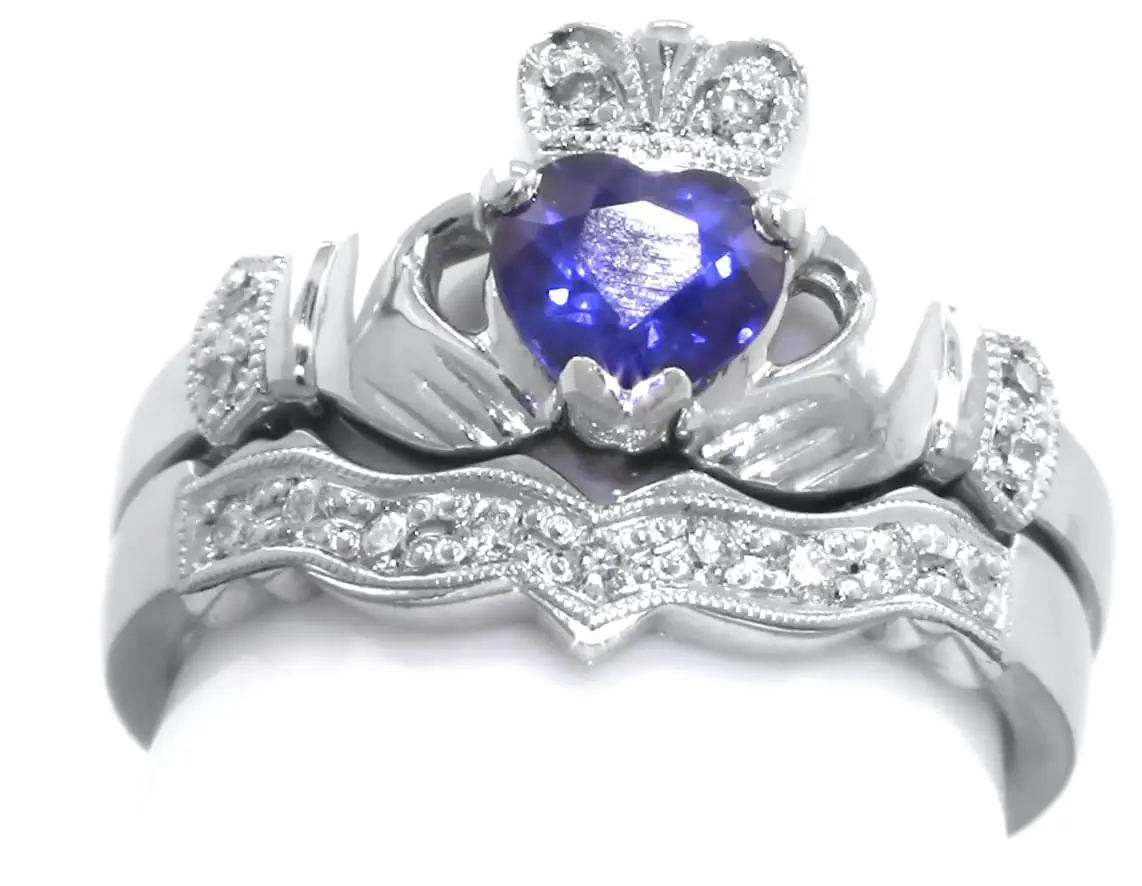 It is perfectly acceptable to buy a Claddagh ring as an Irish gift for yourself - you may wish to show off your Irish heritage, your love for Ireland, or you may just love the eye-catching Claddagh design. However, it is given more commonly as a gift to represent love or friendship. The gift of a Claddagh tends to signify a special bond between two people.
Claddagh rings are a popular choice as an engagement ring and also as a wedding ring. If worn as a wedding ring, the Claddagh ring design symbolizes the wedding vow "With my hands, I give you my heart, and crown it with my love." In some families, mothers gift their daughters with an Irish Claddagh. In this way, Claddagh rings can be passed between generations and become precious family heirlooms.
Thanks to the different ways of wearing a Claddagh ring, this ring can be given as an Irish gift to any loved one, whether husband, girlfriend, relative or friend.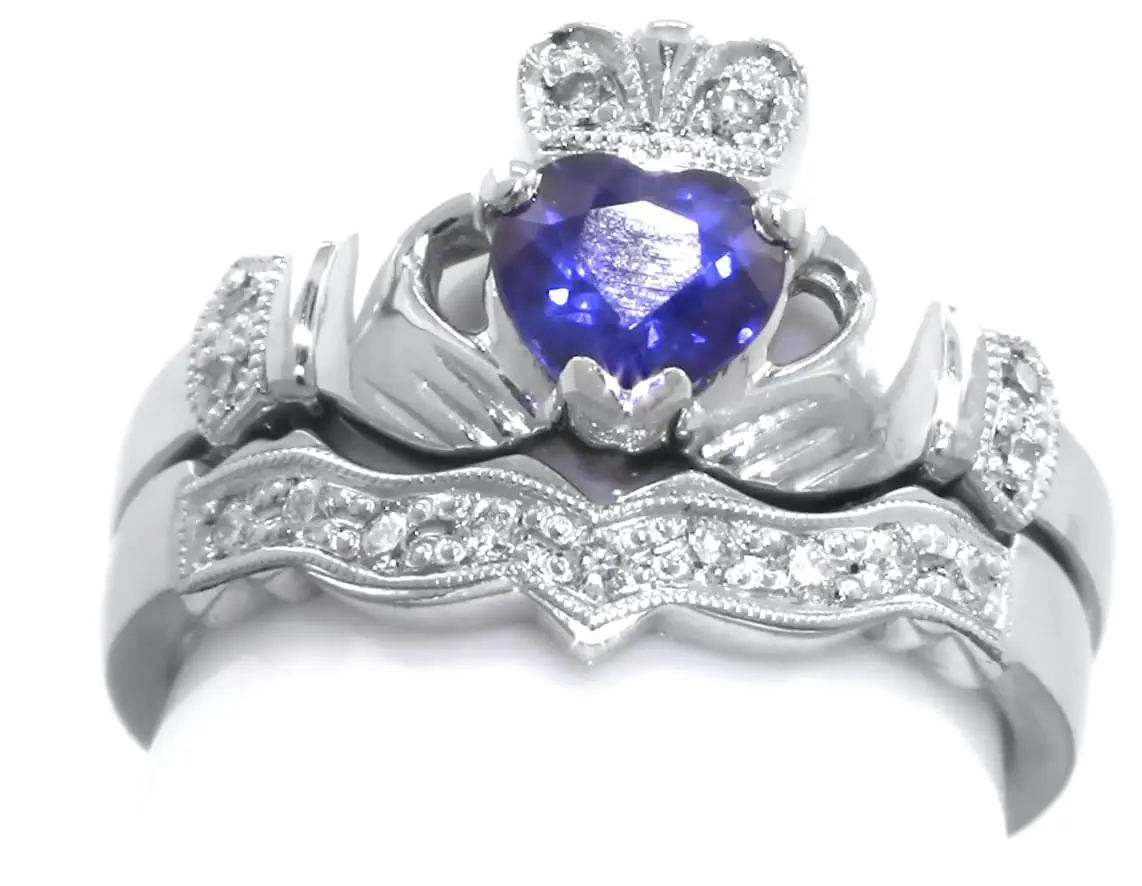 How to wear my Claddagh Ring?
Claddagh rings are traditionally worn in Ireland to indicate the relationship status of the wearer. When worn on the right hand with the heart facing outwards, the wearer of the ring is single. On the right hand, with the heart facing inwards, someone has captured the heart of the wearer. If the ring is worn on the left hand, on the ring finger, with the heart pointing outwards, then the wearer of the ring is engaged. If the wearer is married, the ring should be worn on the left hand, on the left ring finger, with the heart pointing inwards. To learn more about how to wear your Claddagh ring, read our blog entitled 'How to Wear a Claddagh Ring'.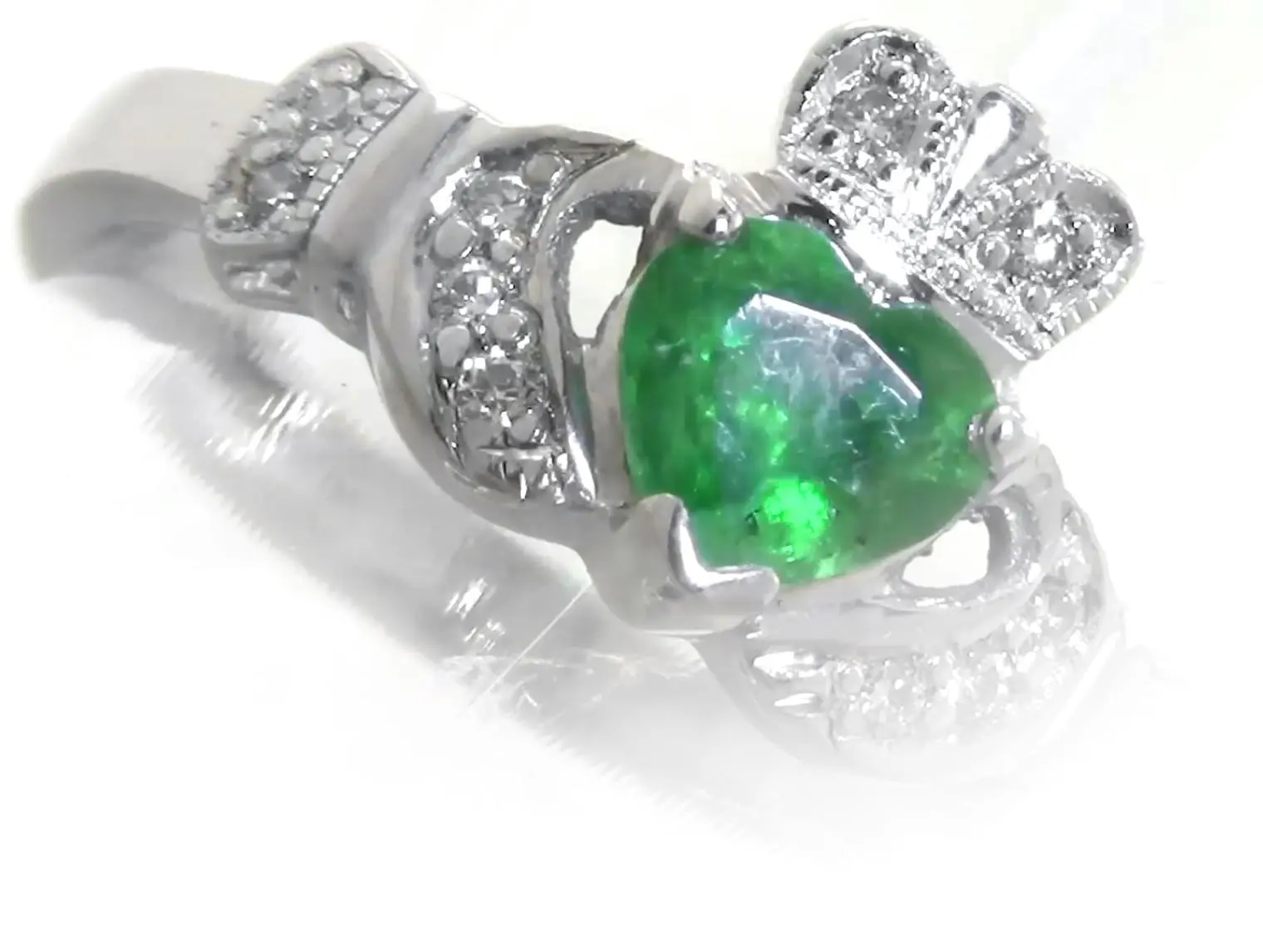 Claddagh Ring Positions
Left Hand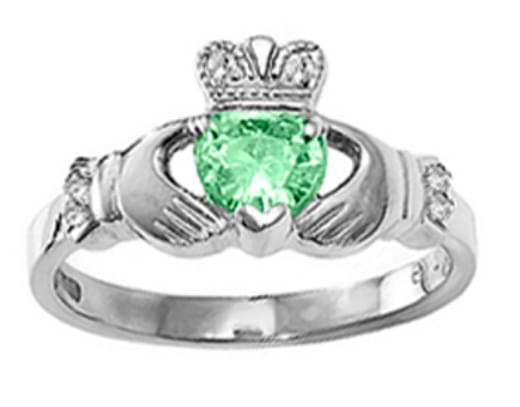 Heart: Facing Inwards
Meaning: Married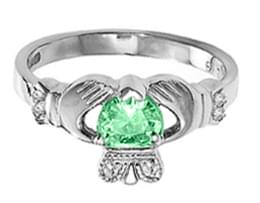 Heart: Facing Outwards pointed out
Meaning: Engaged
Right Hand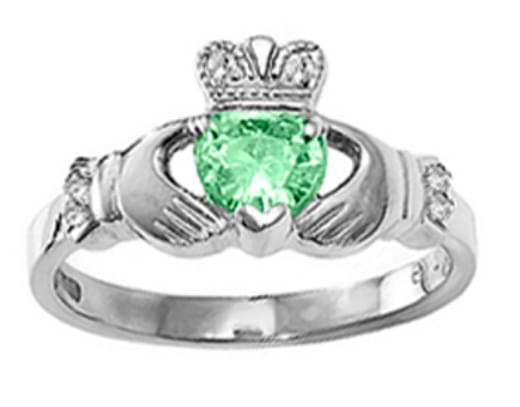 Heart: Facing Inwards
Meaning: In a Relationship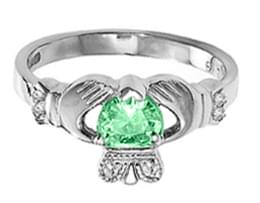 Heart: Facing Outwards pointed out
Meaning: Single
Is there a curse surrounding the Irish Claddagh ring?
While there are numerous myths surrounding the historic Claddagh ring, you can rest assured that there is no curse on Irish Claddagh rings.
What is the Story behind the Irish Claddagh Ring?
The Irish Claddagh Ring is a timeless piece of Claddagh jewelry from Ireland with a long history. The Claddagh ring dates back to the seventeenth century, and originates from the small fishing village of Claddagh in County Galway, Ireland.
There are lots of different stories claiming title to the origins of the ring, but most believe that the Claddagh design that we know today was first created by a Galway-bred goldsmith by the name of Richard Joyce. It is said that Joyce was captured by pirates and sold into slavery to a Moorish goldsmith for fourteen years, who taught him his craft. Desperate to get back back to his one true love, he developed the Claddagh design as a gift on his return. When he was freed, Joyce returned to Ireland with the ring he had created, which he gave to the woman he later married. And so, the ring's romantic symbolism was born.
Another legend tells how the Claddagh ring came into existence because of the generosity of one Connacht widow, who built bridges using her departed husband's wealth. On seeing such kindness, it is rumored that an eagle dropped the first Claddagh ring in her lap as a reward. Whether the Claddagh ring originated from Richard Joyce in Galway, or the generous Connacht widow, the Claddagh ring is a part of Irish heritage that we can all be thankful for.
Thanks to its beautiful Claddagh design, it quickly became one of the most popular rings among ladies and men in Ireland. While the Claddagh ring remains popular among the people of Ireland, it is now known and loved worldwide.
Irish Claddagh rings are steeped in Irish culture and symbolism. Those looking for a ring to symbolize love in all its forms should certainly look no further. Gift one as a promise ring and a symbol of love. Wear one as a wedding ring and engrave it with your wedding date. Keep it to pass down as a meaningful family heirloom. Give one to a friend as a friendship ring, including their birthstone. However you gift one, these rings are a beautiful Irish symbol of true love, friendship and loyalty.
Find out more Claddagh Rings online: Emerald Claddagh Ring, Ruby Claddagh Ring, Sapphire Claddagh Ring, Diamond Claddagh Ring and Claddagh Engagement Rings.